We began this lesson by reading the book, "I Like Myself" by Karen Beaumont. We talked about differences and how we should celebrate them.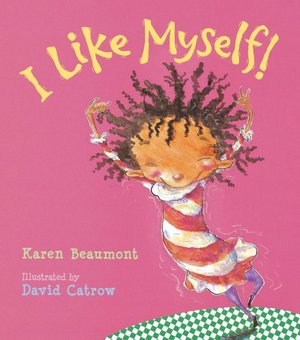 Overview
High on energy and imagination, this ode to self-esteem encourages kids to appreciate everything about themselves—inside and out. Messy hair? Beaver breath? So what! Here's a little girl who knows what really matters. At once silly and serious, Karen Beaumont's joyous rhyming text and David Catrow's wild illustrations unite in a book that is sassy, soulful—and straight from the heart.
First graders discussed line and the many different types. We discussed that a line has a beginning and an end. This project was focused on lines that describe me.